Near Scenic City
Mountain View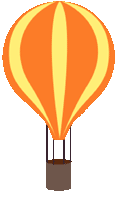 Camp Kahoka
Registration
The forms for campers to pre-register are included to the right for your convenience. Please help us by completing the foms and submitting prior to arrival at camp. This will ensure us that we have all the information needed to properly take care of your needs.
General Info & Equipment List
June 27- July 25
$3,000
This is only a suggested fee. The real price is much less but you can over-pay and be sure to designate the monies will be going to Karron and Mike :-)
June 27- July 18
$2,000
blah...
July 11- July 25
$1,000
blah, blah