Near Scenic City
Mountain View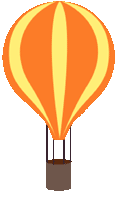 Refresh your spirit and enjoy the scenic beauty of Arkansas as you hit the Ropes Course and Hiking Trail at Camp Kahoka.

Summer Camp is always about swimming and at Camp Kahoka it is a refreshing way of life.

Spacious Setting for
Special Activities
Our spacious campgrounds offer plenty of room for those special activities that campers have grown to expect. The options are open and ready for various group numbers.

Relax under the shaded trees and play a round of Putt Putt Golf. Competitions abound between individuals, cabin groups or staff versus campers.

Evening Worship
in Chapel
The majestic and private setting for worship services at Camp Kahoka are life-changing experiences.

The campers always enjoy a twist on water fun. Our water playground is ideal for those extra hot days when a huge slide gets everyone involved.

We provide the picturesque setting for the camping experience.
We invite you to experience the privacy, setting and orderly facilities at Camp Kahoka. For additional information please call 918-251-9667