Near Scenic City
Mountain View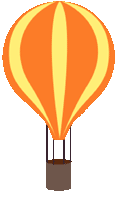 Camp Kahoka
Wells Lodge Arkansas Camping
Camp Kahoka
Camping Arkansas Church of God of Prophecy
Welcome to Camp
Kahoka
8 Miles South of
Mountain View, AR
The "Chapel" nestled in the edge of the forest has a stage and will seat 100 plus.
Our "Meditation Garden" is a secluded area with log seating and is especially enjoyable in early morning or late evening.
We have a "Putt Putt" Golf Course that winds through the trees on the way down to the ball field and outside basketball courts.
You can take the "High Road," or the "Low Road" Hiking Trail - it all leads to the same beautiful forest.
Our lodge will accommodate up to 25 People with a fully equipped kitchen, dining room and gathering area with a fireplace.
Cabins
Our two central air-conditioned cabins are divided into four sleeping areas (with restrooms and showers!), and will accommodate a total of 100 youth or adults.
Dining and
Recreation Hall
This multi-purpose facility has a well equipped commercial kitchen, a walk-in cooler, and an ice-maker. The dining and recreation hall seats up to 200 with a Snack/Special Services Room attached.
210 South Elm Place
Broken Arrow, OK 74012
918-251-9667
PO Box 356
Broken Arrow, Oklahoma 74013
Ideal for Church Camps, Retreats and Family Reunions.